About us
State Public Health Laboratory, Assam is a Government of Assam Organization under the Commissionerate of Food Safety, Dept. of Health and Family Welfare.
Quality Policy
The management of the State Public Health Laboratory, Assam is committed to good professional practice and to the quality of its testing and to provide its customers at all times with a service complying with recognized standards of practice.
The management is committed to perform tests in compliance with International standards and to continually improve the effectiveness of the management system in order to serve the society as per provisions of ISO/IEC 17025:2017.
The tests in the Laboratory shall be carried out in accordance with the stated methods and customers' requirements. The management system of the Laboratory shall strive to maintain the standard of service and to produce mutually acceptable results.
All personnel concerned with testing activities within the laboratory shall familiarize themselves with the contents of the Quality Manual and comply with the policies and procedures laid down in the Manual and associated documents at all times.
The management system is appropriate to the scope of its activities and in compliance with ISO/IEC 17025:2017 and NABL documents.
Organization Chart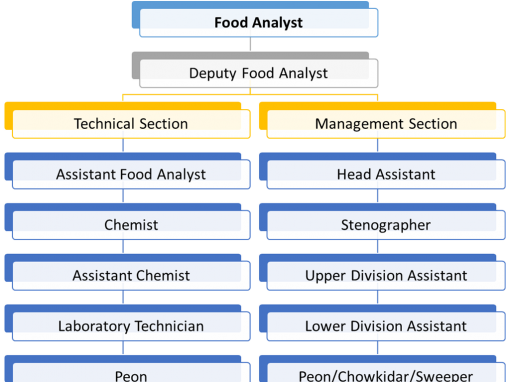 Accreditation details
State Public Health Laboratory, Assam is accredited by the National Accreditation Board for Testing and calibration Laboratories (NABL) as per ISO/IEC 17025:2017. Certificate No. TC-10845. Validity: 20-07-2022 to 19-07-2024.